Classic interwar Brisbane home set for demolition despite community protest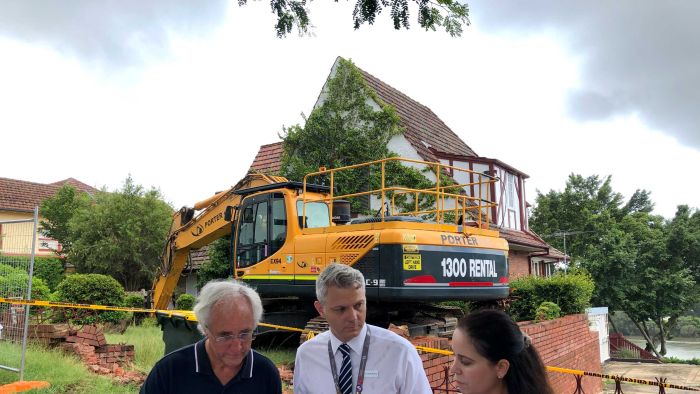 An 83-year-old riverfront Tudor-style home in Toowong is expected to be demolished despite community protest after an unsuccessful court appeal by Brisbane City Council.
Key points:
The Toowong home was built in the 1930s and overlooks the Brisbane River
Designed by Horace Driver it is a classic Tudor house
Demolition works are temporarily on hold
The house, Linden Lea, in Archer Street is one of a handful of remaining interwar character homes on the street.
It was sold in 2013 and its new owners lodged a demolition application with the council in 2017, which was refused.
The owners successfully appealed against that ruling in the planning and environment court in 2019 and on Wednesday morning demolition workers arrived at the site.