Prue Tuohy | IRB Competitor | Broadbeach Surf Life Saving Club "I decided to go…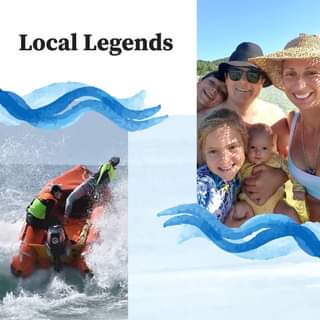 Prue Tuohy | IRB Competitor | Broadbeach Surf Life Saving Club
"I decided to go for my 'crewies' soon after gaining my Bronze Medallion. Growing up I wasn't that great at many sports but then I found something
I was really good at and quickly became hooked on the adrenaline rush.
I started IRB racing back in 2004 with Bribie Island Surf Life Saving Club. I had joined the club to make new friends and feel part of my new community, little did I know how much my life would change.
Since then I have raced at countless meets, State Titles and Aussies and have loved every minute.
One of the most special times for me was in 2012. My first son was only four months old when I raced at Aussies. It… More